The Importance of Deliberate Discussion of Purpose and Culture

Recently, Quotationals co-founder, William Beshears, and I took a retreat in a mountain cabin to unplug and reflect on our purpose for driving disruptive education. You can read more on the outcome from that retreat at: Incite the Makers of Movements, but I thought that the experience we had was important to share to perhaps inspire someone else pondering a difficult task.

Ahead of the retreat, we had put together this agenda: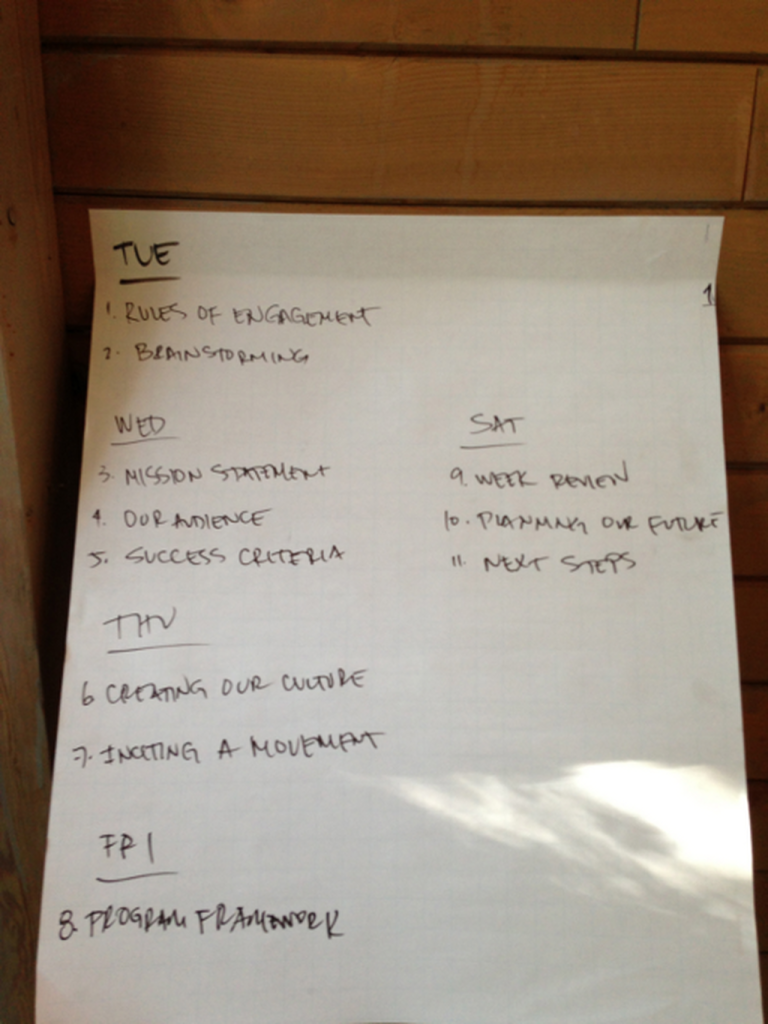 Identify Our Audience
Set Our Success Criteria
Plan Our Future
Next Steps
Read more about each section by clicking a link above.