Mindful Act of Kindness – Leave Gift Cards in Children's Books at the Bookstore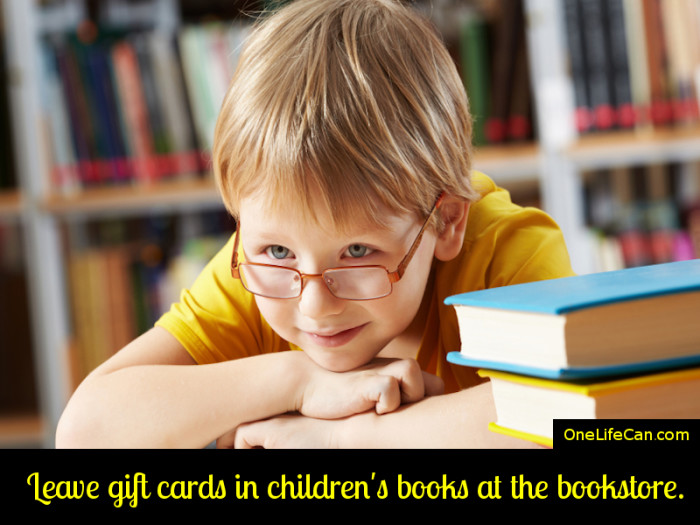 Remember discovering new worlds and having grand adventures when you read a book as a kid? How about gifting that joy back? Buy some gift cards at your local bookstore and leave them in random children's books. Have a great small, local bookstore that specializes in children's books? Bring the staff and management in on your conspiracy of kindness.
To learn ore about being a Book Elf, check out our Book Elf Project here.