Mindful Act of Kindness – Buy a Round for the Wait Staff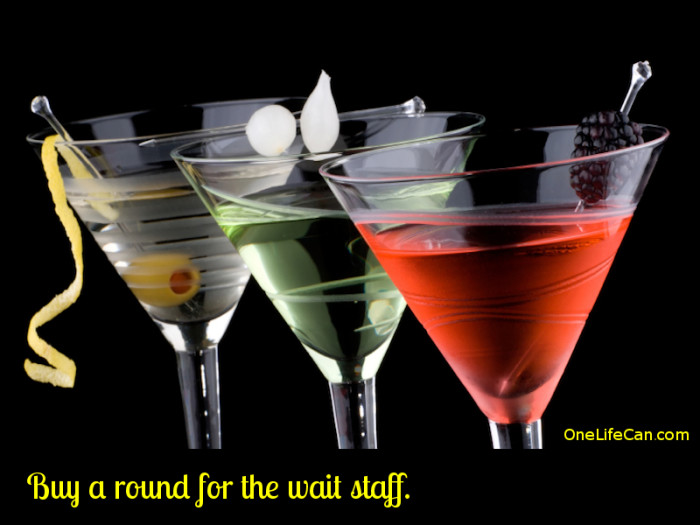 If you find yourself with a late reservation at a small restaurant, buy a round of drinks for the staff, especially if you're one of the last to leave. They'll appreciate it and will make you feel extra welcome for your next visit. Who knows, maybe they'll even help you squeeze in a last minute reservation even if they're booked up.
Once, I bought a nice bottle of wine for the staff at a superb restaurant. Restaurant policy wouldn't let them drink it at the restaurant, even after hours. So they invited me to join them to enjoy the bottle at a local food truck rally featuring the top chefs from the Las Vegas Strip. Another time, the staff insisted I stay and enjoy the bottle with them after the restaurant closed and the sommelier wound up opening up some choice bottles he was reviewing. So you never know, your mindful act of kindness could take you on an unexpected adventure!