Teddy's Got Your Six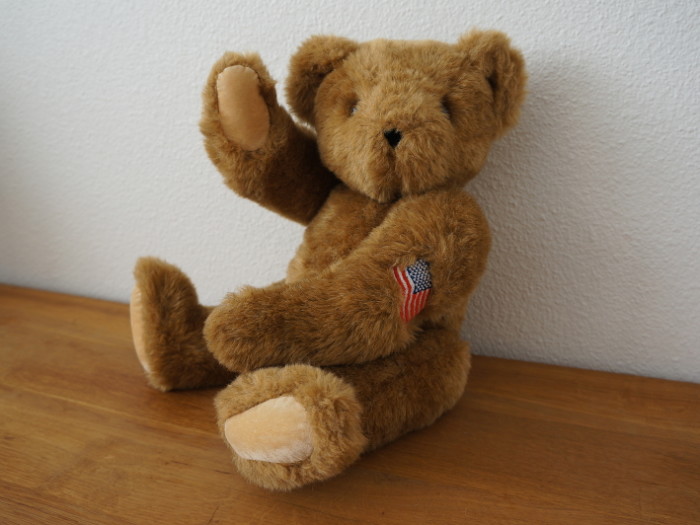 Say hello to Teddy. He's going home with one of our brave military sons or daughters to be given to someone they love. Whenever I meet a service member in my travels, I make it a point to say, "Thank you for your service." Five simple words of respect and gratitude. If the circumstance permits, I'll buy them a cup of coffee, a round of drinks, or insist they join me for a meal. I grew up in a military family so I know that if they're on the road in uniform they're either leaving someone who will be worrying about them until the day they come home or they are coming home to someone whose prayers have finally been answered.
I don't think they should go home empty-handed. Teddy agrees and said that he'd be honored to keep their loved ones company and stand watch until they come back home. Teddy invites you to join him and bring other willing bears to a USO Center or one of the other great organizations that supports our military personnel and their families.
Teddy can be shy and is a bear of few words so I included the following note:
You are welcome to download and print the image above or write your own personal note. Be sure to include the link, onelifecan.com/teddy, so others might be inspired to do the same.
Are you one of our proud service members who received a Teddy? Once again, with deepest gratitude, thank you for your service and sacrifice. If you'd like to share a story of compassion, inspiration, bravery, or kindness, please feel free to share your story here.